FREDERICK WEATHER

Web Counters
Website Visitors
Since
January 18, 2007

Visitors Today
Dec 09, 2023

Welcome to the Official Website for
The
Frederick County Volunteer Fire & Rescue Association
(FCVFRA)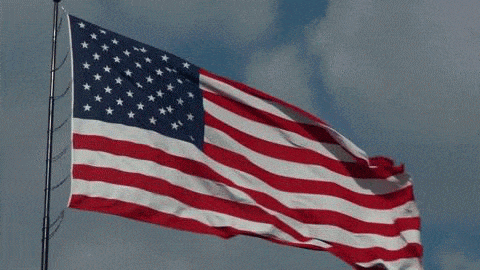 For information to volunteer with The
Frederick County Volunteer Fire & Rescue Services,
contact Joyce Shry at JShry@frederickcountymd.gov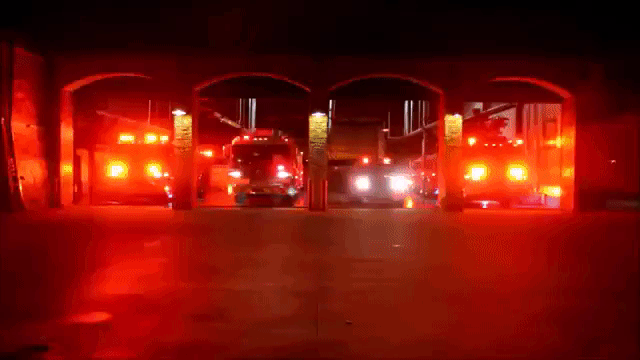 If you are interested in volunteering, double click on
Volunteers, access Frederick County online training here.
Dedication of Rt 26 in Honor of Michael Powers

President Chip Jewell, December 06

Dedication of Rt. 26
In Honor of
Firefighter Michael R. Powers
Died in Line of Duty
The officers and members of the Libertytown Volunteer Fire Department invite you to attend the dedication of a portion of Rt. 26 near where Libertytown Firefighter Michael R. Powers died in the line of duty on June 25, 2019 after driving Engine 172 to the scene of a serious automobile accident.

DATE: January 8, ... (Full Story & Photos)

STOP THE BLEED

FCVFRA, November 12

FREE TRAINING PROVIDED BY THE BRUNSWICK VOLUNTEER AMBULANCE & RESCUE CO.

STOP THE BLEED IS A NATIONWIDE PROGRAM DESIGNED TO TRAIN THE PUBLIC TO IDENTIFY, CONTROL AND STOP LIFE THREATENING BLEEDING. TO DATE OVER THREE MILLION PEOPLE HAVE BEEN TAUGHT.

EMAIL: Co19STB@gmail.com for more information or to schedule a class

Please see the attached flyer for complete information.
Thank You.... (Full Story & Photos)

From the files of The Frederick News Post: 25 Years Ago Today Dec. 7, 1998

FCVFRA, December 07

Five separate fires covering 90 acres raged about three miles northeast of Blue Ridge Summit Sunday night, firefighters said.

Firefighters from Vigilant Hose Co. in Emmitsburg and Guardian Hose Co. in Thurmont helped fight the fires on Jack's Mountain in Adams County, Pa., just north of the Frederick County line. It was the second night in a row that Vigilant and Guardian and other county fire companies ... (Full Story)





THE BETHESDA-CHEVY CHASE RESCUE SQUAD IS HIRING!

FCVFRA, December 04

Full Time & Part Time
*EMTs & Paramedics, Firefighters
Benefits Include: Paid training, Retirement Plan, Vacation and Sick Leave, Life Insurance, Overtime Benefits, **Individual Health Coverage, Vision and Dental Insurance

Some positions may qualify for a new employee bonus of up $1,000.

*Must be Montgomery County. MD IECS Certified - BCCRS will assist with obtaining this certification.
**At no ... (Full Story & Photos)


New Volunteer Training Coordinator Position filled by Timothy Shelton

Member Joyce Shry, November 22

The Division of Frederick County Volunteer Fire and Rescue Services is pleased to announce Timothy Shelton to the new Volunteer Training Coordinator position. Tim started in his new role on November 20, 2023
.
In 1981, Tim started his fire service career with the Junior Fire Company No. 2, Inc. (Station 2) serving in multiple positions throughout the years. He is a Life Member and currently serving ... (Full Story & Photos)


United Steam Fire Engine Co #3 Santa Details

FCVFRA Board Member Jeana Panarella, November 21

United Steam Fire Engine Co #3 will be riding through the neighborhoods listed below between the hours of 6:00pm-8:30pm on 12/13, 12/14 & 12/20 and 12:00pm-5:00pm on 12/17.

Please keep in mind that we will not be stopping, only driving through to make sure that we make it through each neighborhood.

Additionally, we will only be going down main roads, and will try to have them posted, if possible, ... (Full Story & Photos)


TOYS FOR TOTS Drop off at Libertytown Vol. Fire Department

FCVFRA, November 14

Once again the Libertytown Volunteer Fire Department will host a TOYS FOR TOTS drop off collection box at the fire station 12027 South St. in Libertytown. In cooperation with the Marine Corp League and the IAFF Local 3666 Frederick County Career Firefighters Association, a drop off box is located inside the fire station. To drop off toys, please ring the door bell and a member of the LVFD or a DFRS ... (Full Story & Photos)

Holiday Fire Safety Tips - Enjoy the Season

FCVFRA, November 02

Attached, are some holiday fire safety tips.
Please stay safe this holiday season as you enjoy it with friends and family.
Have a Wonderful Thanksgiving, A Merry Christmas and Happy New Year from The Frederick County Volunteer Fire & Rescue Association
... (Full Story & Photos)

Winter Storms and Extreme Cold….Do you know what to do?

FCVFRA, November 01

Winter Storm WARNINGS can be life-threatening and severe winter conditions have begun or will begin within 24 hours.

Winter storms create higher risk of car accidents, hypothermia, frostbite, carbon monoxide poisoning and heart attacks from overexertion. Winter storms and blizzards can bring extreme cold, freezing rain, snow, ice and high winds.

Winter storms can: last a few hours to several ... (Full Story & Photos)

Move Over Slow Down Law

FCVFRA, October 09

Maryland State Police Reminding Motorists Move Over Law Expanded To All Vehicles Beginning Oct. 1, 2022


(PIKESVILLE, MD) – The Maryland State Police are reminding motorists that on October 1, 2022, the Move Over Law in Maryland expanded to require motorists to make a lane change or slow down when approaching any stopped, standing, or parked vehicle displaying warning signals – including hazard warning ... (Full Story)




Portable Heater Safety

FCVFRA, October 06

As winter and colder weather approach, the use of portable heaters increases. Electric or gas heaters are very handy to supplement insufficient heat in offices, homes, and other areas; however, they can create hazards if not used properly. Without careful monitoring, heaters can create an electric shock hazard, burns to users, carbon monoxide poisoning, fires, or possibly even explosions.

Recent ... (Full Story)




GEAR UP! Join the Excitement today!

Gear UP, October 06

Our volunteers are dedicated and professional gearing up everyday!

We are mechanics, bankers, retail store employees. We are in real estate, car sales and the fast-food industry. We build houses, farm and drive trucks. If you need a shirt embroidered, we can do that too. We are students and educators. We work on the beach selling necklaces. We are married and divorced. My family does this with me. ... (Full Story & Photos)



unknown

Happy Fall Y'all

FCVFRA, October 06

As the air turns cooler and leaves drop from the trees, it's important to keep a few important fall safety tips in mind. With proper precautions and safety awareness, your family can enjoy that crisp autumn weather while avoiding some of the dangers that come with the season. From illnesses to injuries, there are several climate changes that happen in the fall that might have a direct impact on your ... (Full Story & Photos)

Do YOU Know When and How to Properly Wash Your Hands?

FCVFRA, September 12

Keeping hands clean through improved hand hygiene is one of the most important steps we can take to avoid getting sick and spreading germs to others. Many diseases and conditions are spread by not washing hands with soap and clean, running water. If clean, running water is not accessible, as is common in many parts of the world, use soap and available water. If soap and water are unavailable, use ... (Full Story & Photos)



Proper Hand Washing


The FY23-FY24 Frederick County Fire & Rescue Services Internship Program

FCVFRA, July 27

The first day of school is August 23rd and we have low student enrollment this year.

If you have or know of anyone that's interested in getting some good training, either company volunteer member in need of classes or High school student please have them enroll.

If they are not a member of a company yet, let us know and we have companies that will support them through the program.

The Frederick ... (Full Story)




Thank You for visiting our website.
Your feedback is important to us!
Feel free to sign the guestbook.

Dec 05, 2023 - Dec 31, 2024
United Fire Company ONLINE RAFFLE STORE
---

Dec 05, 2023 - Dec 31, 2024
New Market District Volunteer Fire Co. ONLINE RAFFLE
---

Dec 05, 2023 - Dec 16, 2023
Carroll Manor Fire Co - Schedule of Upcoming EVENTS FOR 2023
---

Dec 05, 2023 - Dec 09, 2023
Brunswick Vol. Ambulance & Rescue Co. HANDMADE AFGHAN RAFFLE
---

Dec 05, 2023 - Dec 22, 2023
Independent Hose Co #1 CHRISTMAS TREE FUNDRAISER
---

Dec 05, 2023 - Dec 16, 2023
Citizens Truck Company #4 - MULTI-PRIZE RAFFLE
---

Dec 07, 2023 - Dec 28, 2023
Walkersville Volunteer Fire & Rescue Co. THURSDAY NIGHT BINGO
---

Dec 09, 2023
Brunswick Vol. Ambulance & Rescue Co ALL YOU CAN EAT BREAKFAST with SANTA
---

Dec 10, 2023
Urbana Volunteer Fire & Rescue, Inc. BREAKFAST WITH SANTA
---

Dec 10, 2023
Independent Hose Company BREAKFAST WITH SANTA
---

Dec 10, 2023
Woodsboro Vol. Fire Co. CHILDREN'S BINGO
---

Dec 13, 2023
United Steam Fire Engine Co #3 SANTA DETAIL
---

Dec 14, 2023
United Steam Fire Engine Co #3 SANTA DETAIL
---

Dec 16, 2023
Brunswick Vol. Ambulance & Rescue Co CHRISTMAS BASH
---

Dec 16, 2023
United Steam Fire Engine Co #3 DECEMBER SATURDAY
---

Dec 17, 2023
United Steam Fire Engine Co #3 SANTA DETAIL
---

Dec 20, 2023
United Steam Fire Engine Co #3 SANTA DETAIL
---

Dec 31, 2023 - Jan 01, 2024
Independent Hose Co. HAPPY NEW YEAR BIG MONEY BINGO
---

Dec 31, 2023
New Midway Volunteer Fire Co. NEW YEAR'S EVE BINGO & BUFFET
---

Dec 31, 2023
Vigilant Hose Company NEW YEAR'S EVE BINGO
---

Jan 10, 2024 - Dec 18, 2024
Vigilant Hose Co WEDNESDAY BINGO
---

Jan 12, 2024 - Dec 20, 2024
Vigilant Hose Co FRIDAY BINGO
---

Jan 13, 2024
Brunswick Vol. Ambulance & Rescue Co ALL YOU CAN EAT BREAKFAST
---

Feb 10, 2024
Brunswick Vol. Ambulance & Rescue Co ALL YOU CAN EAT BREAKFAST
---
View All Events