FREDERICK WEATHER

Web Counters
Website Visitors
Since
January 18, 2007

Visitors Today
Jun 09, 2023

Welcome to the Official Website for
The
Frederick County Volunteer Fire & Rescue Association
(FCVFRA)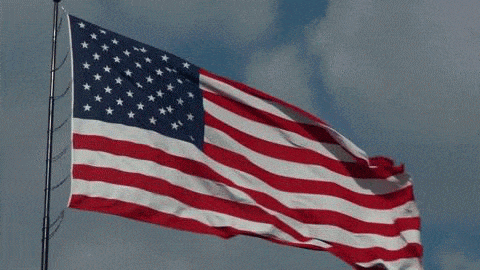 For information to volunteer with The
Frederick County Volunteer Fire & Rescue Services,
contact Joyce Shry at JShry@frederickcountymd.gov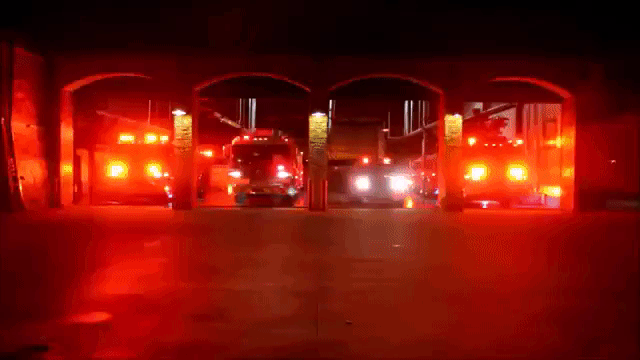 If you are interested in volunteering, double click on
Volunteers, access Frederick County online training here.
50 Years ago Today - From the files of the Frederick News Post

Treasurer Mark Vassallo, June 09

Junior Ambulance Captain Robert Brashears blasted the Frederick City Mayor and Board of Aldermen Friday for not approving funds in the city budget to pay ambulance drivers in the Junior Fire Company. The Junior's request of more than $40,000 for salaries for its six full time volunteer drivers was deleted from the budget by a unanimous vote of the Board of Aldermen.... (Full Story)





2023 Annual Open Burn Ban Notification

Member Joyce Shry, June 05

The Frederick County Health Department announces the annual ban on open burning effective June 1st. Open burning permits cannot be used each year from June 1st through August 31st. This ban does not apply to small recreational fires such as campfires, barbeques or gas grills.

The annual burn ban is required by the Maryland State Air Quality regulations and first went into effect in June 1995. ... (Full Story & Photos)



photo credit: Frederick County Health Department


High School Work Based Learning Program - Open for Enrollment

Member Joyce Shry, May 04

The Frederick County Fire & Rescue Services Internship Program is offered to high school students by Frederick County Volunteer Fire & Rescue Services. Interested high school students must be at least 16 years of age, a member of a volunteer fire/rescue company AND pass a Frederick County Fire Department physical. If you are not currently a volunteer, we will gladly assist you in this process.

Our ... (Full Story & Photos)


Frederick County Fire & Rescue Museum Opens April 15. 1876 JUNIOR Hose Reel FEATURED

President Chip Jewell, April 12

The Frederick County Fire & Rescue Museum will open for the 2023 museum season this Saturday, April 15, 2023. The museum will be open each weekend until the end of September from 12 noon until 4PM. We are fortunate to have on display the recently rehabbed 1876 Silsby Hose Reel believed to be the original hose reel purchased by the Junior Fire Company as the companion of the 1876 Sislby steamer. The ... (Full Story & Photos)


Firefighter Safety Stand Down

Member Joyce Shry, June 05

Firefighter Safety Stand Down

Taking place each year during the third full week of June, Safety Stand Down highlights' critical safety, health, and survival issues for fire and emergency services personnel.

Fire departments are encouraged to suspend all non-emergency activity during Safety Stand Down week, allowing all shifts and personnel to focus on safety and health training and education. The ... (Full Story & Photos)



photo credit: NVFC


Fire and rescue volunteers honored at 30th Annual Awards Ceremony

Member Joyce Shry, April 19

On Monday, April 17, 2023, during National Volunteer Week, The Frederick County Volunteer Fire and Rescue Association (FCVFRA) and the FCVFRA Ladies Auxiliary presented their 30th Annual Awards ceremony at the Walkersville Volunteer Fire Company.

The room was filled with members and families from across the county. Dozens of volunteer firefighters and emergency medical services personnel received ... (Full Story & Photos)


Lawn Mower Safety Tips & Injury Prevention

FCVFRA, March 29

Spring seems to have sprung, finally! Time to start mowing the lawn…and to remind people to keep children away from lawn mowers.

Research shows about 10,000 lawn mower accidents send children to the hospital every year, causing injuries more severe than any other tool or device. Children can fall and slip into the blade, especially if the grass is wet. Please keep children away from lawn mowers.

Attached, ... (Full Story)





unknown

GEAR UP! Join the Excitement today!

Member Joyce Shry, March 26

Our volunteers are dedicated and professional gearing up everyday!

We are mechanics, bankers, retail store employees. We are in real estate, car sales and the fast-food industry. We build houses, farm and drive trucks. If you need a shirt embroidered, we can do that too. We are students and educators. We work on the beach selling necklaces. We are married and divorced. My family does this with me. ... (Full Story & Photos)

Boating Safety --- It could mean your life

FCVFRA, March 01

Keep the fun on the water coming -- whether it's a fishing boat, a canoe, or a personal watercraft that "floats your boat." Operator inexperience, inattention, recklessness, and speeding are the four leading causes of tragic watercraft crashes and the leading cause of death is drowning.

According to the American Boating Association, in the most recent year with complete data (2020), the US Coast ... (Full Story & Photos)

Car Safety Seat Hotline

FCVFRA, February 03

Is Your Family Riding in a Safe Manner?

Protecting children in cars requires a long-term commitment. Field experience during child safety seat checkpoints show that 9 out of 10 child safety seats are not being used or installed correctly.

Children progress through the use of infant seats, toddler seats and finally booster seats before they are of the proper age, height, and weight to wear the vehicle ... (Full Story & Photos)

Volunteer Today - Gear Up 2023

FCVFRA, December 06

It takes VOLUNTEER members of a department to respond to your emergencies 24/7/365!

We need your help to fill the VOID. We offer positions for everybody, not just fighting fires.

The attached 2023 Gear Up New Member Orientation Flyer reflects when new classes will be held for new volunteers.

Join today by applying online at www.GearUpFireRescue.com.... (Full Story & Photos)

Move Over Slow Down Law

FCVFRA, October 09

Maryland State Police Reminding Motorists Move Over Law Expanded To All Vehicles Beginning Oct. 1, 2022


(PIKESVILLE, MD) – The Maryland State Police are reminding motorists that on October 1, 2022, the Move Over Law in Maryland expanded to require motorists to make a lane change or slow down when approaching any stopped, standing, or parked vehicle displaying warning signals – including hazard warning ... (Full Story)




Babysitting Safety Fire Tips

FCVFRA, September 27

Whether you work full time outside the home or are simply going out for the evening, you want the best possible care for your children while you are away from them. Before you hire anyone to watch over your children, make sure they are a mature, experienced, capable individual who truly cares about the welfare of the children.

Babysitting can be a great money earning opportunity but it comes with ... (Full Story & Photos)

Thank You for visiting our website.
Your feedback is important to us!
Feel free to sign the guestbook.

Jun 08, 2023 - Jul 04, 2023
Citizens Truck Company #4 - RAFFLE FUNDRAISER
---

Jun 08, 2023 - Jun 24, 2023
Carroll Manor Fire Co - PULLED PORK & BBQ CHICKEN DINNER CARRY OUT
---

Jun 08, 2023 - Oct 01, 2023
Walkersville Volunteer Rescue Co. CLUB 24 DRAWING & PICNIC
---

Jun 08, 2023 - Dec 16, 2023
Carroll Manor Fire Co - Schedule of Upcoming EVENTS FOR 2023
---

Jun 08, 2023 - Oct 11, 2023
Carroll Manor Fire Co - MEAT RAFFLE!
---

Jun 08, 2023 - Jun 30, 2023
Middletown Volunteer Fire Co. ONLINE RAFFLE MECHANICS TOOL SET
---

Jun 08, 2023 - Dec 28, 2023
Walkersville Volunteer Fire & Rescue Co. THURSDAY NIGHT BINGO
---

Jun 08, 2023 - Jun 09, 2023
Carroll Manor Fire Co - JUNE SOUP AND SANDWICH SALE
---

Jun 08, 2023 - Dec 31, 2023
New Market District Volunteer Fire Co. ONLINE RAFFLE
---

Jun 08, 2023 - Dec 31, 2023
United Fire Company ONLINE RAFFLE STORE
---

Jun 09, 2023 - Dec 15, 2023
Vigilant Hose Co FRIDAY BINGO
---

Jun 10, 2023
Rocky Ridge Volunteer Fire Company SATURDAY BINGO
---

Jun 10, 2023
Brunswick Vol Ambulance Used Book Sale
---

Jun 10, 2023
Rocky Ridge Volunteer Fire Company SATURDAY BINGO
---

Jun 12, 2023 - Sep 25, 2023
The FOOD TRUCKS are coming to LIBERTYTOWN, MD
---

Jun 13, 2023
Brunswick Volunteer Ambulance Co. WING'N PIZZA SHACK FUNDRAISER
---

Jun 14, 2023 - Dec 13, 2023
Vigilant Hose Co WEDNESDAY BINGO
---

Jun 19, 2023 - Jun 24, 2023
Guardian Hose Company CARNIVAL
---

Jun 22, 2023
GUARDIAN HOSE COMPANY ANNUAL PARADE
---

Jun 24, 2023
Carroll Manor Fire Co - PAPER SHREDDING EVENT
---

Jul 01, 2023 - Jul 31, 2023
New Midway Volunteer Fire Co. Christmas in July CASH RAFFLE
---

Jul 03, 2023 - Jul 08, 2023
Walkersville Volunteer Fire Company CARNIVAL
---

Jul 08, 2023
United Steam Fire Engine Co #3 6TH ANNUAL CRAB FEAST
---

Jul 08, 2023
Rocky Ridge Volunteer Fire Company SATURDAY BINGO
---

Jul 18, 2023
Brunswick Volunteer Ambulance ICE COLD SUMMER TIME FUNDRAISER
---

Jul 21, 2023
BINGO Benefit for Life Member & Volunteer Gail Young
---

Jul 29, 2023
Carroll Manor Fire Co KIDS FUNFEST
---

Jul 30, 2023
Middletown Volunteer Fire Co BACK TO SCHOOL BINGO
---

Aug 12, 2023
New Market District Volunteer Fire Company 2023 BIG MONEY BASH
---

Aug 19, 2023
Middletown Volunteer Fire Co. 13TH ANNUAL CAR, TRUCK, MOTORCYCLE, TRACTOR SHOW
---
View All Events